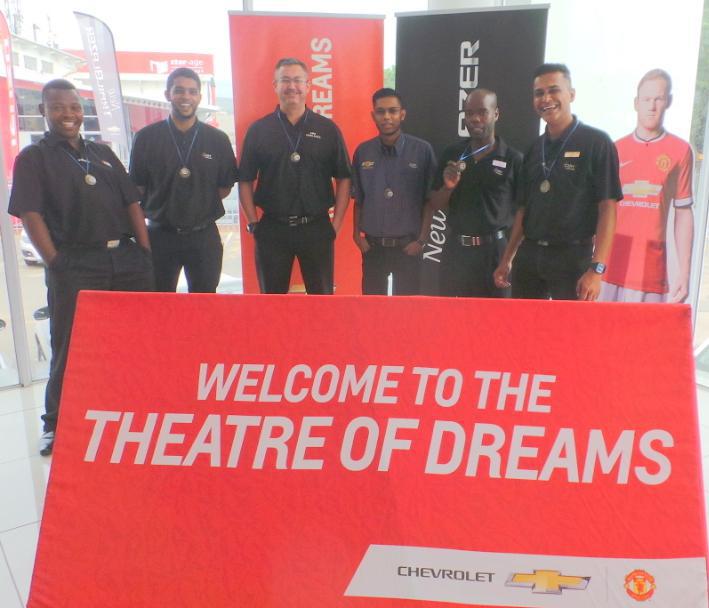 On the 18th of March CMH Umhlanga GM joined a few dealerships including CMH Ford Umhlanga, CMH Mazda Umhlanga and other's around the Umhlanga business area for the First Indoor soccer tournament hosted by Designer Audio in Umhlanga at the Shakaya Sports Arena in Ottawa.
Never one to back down to any challenge as is the spirit of the dealership at CMH Umhlanga GM got together a team and participated in the event alongside all the neighbouring dealers in full regalia. All the teams came prepared to compete to stand a chance to win some of the prizes organised and sponsored by Designer Audio with the winner of the tournament walking away with a Trophy of achievement and gift valued at R4500 for the team to share, there were also medals handed out for the top three and lucky draws for all who participated.
Almost everyone walked away with something and weren't left hungry either with meals and drinks sponsored by the generous host's.
The teams battled it out in a round robin competition with each team playing at least twice, Fun and festivities were in the air as the teams tried the hardest to come out on top with the weather playing on tournaments side.
A few huffs and puffs and minor injuries but all in good fun and fair play.
CMH Umhlanga GM put together a formidable team and won 3rd place knocking out CMH Mazda Umhlanga who in good faith congratulated the win.
It was a fun, exciting and tiring day for all the teams that took part and spectators who consisted of colleagues, family and friends but with anticipation of the next tournament to follow.